ESP Engineered Solutions
Lowest Operating Cost and Carbon
DOS PROACTIVE™ ESP SYSTEMS WILL PAY FOR THEMSELVES WITHIN A COUPLE MONTHS OF OPERATION
DOS is an independent, Canadian, Original Equipment Manufacturer (OEM), with decades of exceptional experience in 43+ countries.
DOS provides superior, rugged, Engineered Power Solutions (EPS) with our Electric Submersible Pump (ESP) systems.
DOS Products and Services are a reflection of interactive, friendly field service trips, where customer inspired
ideas and concepts are turned into today's best, engineered, extensively tested realities.
DOS is the leader in the race to reduce power cost and carbon emissions.
Select a DOS Product below, to preview.
Electrical Submersible Pump Products
...Surface and Down Hole!
Video Presentations
Middle East
Select a Video below to preview.
About proACTIVE™ Harmonics Mitigation
DOS proACTIVE™ filters provide 100% harmonic mitigation (cancellation) and is the best solution on the market. Completely dynamic. The only 'stand alone' complete harmonic elimination (mitigation) solution available. Works 100% with unbalance and under-loaded. DOSine displays real time harmonics, data logs and alerts you in the event harmonics exceed user set values. DOSine also provides Power Factor correction (PFC) to lower power consumption and lower operating cost allowing it to pay for itself faster. It is Non-over-loadable. Fastest solution available. Immune to resonance. Adapts to changing conditions, automatically.
Eliminates power quality problems. Extends the life span of the equipment it is connected to. Guaranteed to meet IEEE-519.
DOS proACTIVE™ can per purchased, separately, for use with customer's existing equipment and it comes with our DOS Low Harmonic Drives.
See our proACTIVE™ Filter in action |3 min|
About DOS Manufacturing
TESTING: Our number one priority is, testing. Every product designed, implemented, manufactured by DOS is thoroughly quality assurance tested under strict procedures developed over decades of production experience combined with valuable feedback from our customers in their field. DOS has recorded decades of field test results and the valuable feedback from our customers to manicure the best systems in the world. We listen to our customers and when they see the next generation of the product, they see we carefully custom designed it for them.
INTEGRATION: DOS VSD's are manufactured and tested at our Canadian facility. DOS provides export crating and shipping. DOS offers Integration as a cooperation between DOS and the Customer, in Customer's country, complete with drawings, procedures, and DOS field engineers. We further support the Customer with 54 hour training course on Level 1 and 2 Operation, Trouble Shooting, Repair. We assist with Install and Start-up in Customer's oil field.
See our DOS Integration team in Action
Some of our Projects
...hover to view!
Great New Features
See what we've added!
See what's new with DOS Canada Inc. New products, services and valuable information.
Including the full range of ESP products you see at the top of this page!
Harmonic Solutions
Selecting the best option
With high quality power analyzers, we tested, many inputs and outputs of ESP VSD's powered from step-down transformer, off high line or a generator plus in "clusters" configurations, whereas multiple VSD's and generators are interconnected on the same network, power grid. We have vast knowledge and engineered solutions from this.
Increase production
Less down time
DOS holds a proven track record for increasing oil production with our high quality, ESP engineered, robust oil field solutions. Low voltage ride through, high FLA ratings at high ambient temperatures of +55C, fastest trouble shooting and repair time.
Lower operating costs
Power Factor Compensation
Harmonics in a power system result in increased heating of ESP surface equipment, lower power factor, higher losses, higher operating cost, misfiring in the VSD's inverter section causing damaging torque pulsations in the ESP Motor, nuisance shut downs, over-sizing compensation and shorter run life of the ESP system.
Load Balancing
Remove dirty power
DOS electrical engineering team solves even the most complex power quality problems with cost effective, robust solutions. Harmonics are the focus at DOS. Protect your system with our industry leading DOS Harmonic solutions. Further reduce operating cost with our harmonic filtering and power factor correction
Our Services
Need some help? We can help!
See what's new with DOS Services. New services and valuable information.
Including the full range of ESP Services and Training Certifications!
Field Service and Support
Experienced ESP Engineers
When you purchase a DOS product, we offer our full support to ensure that you have a complete understanding of our product. We provide certified training support to assist oil companies and pump companies with Switchboards, VSD's, Power Studies, Harmonics, Power Factor...
Training and Certification
Valuable ESP courses
We offer training in the customer's Oil field. DOS course outlines include operation, trouble shooting and repair for VSD's, Switchboards, Harmonic Power surveys, Harmonics Elimination (mitigation) and Power Factor correction. We supply ESP surface and down hole related courses. Typically courses are 54 hours.
Power Studies Surveys
Valuable data recorded
We have performed power studies and ESP VSD solutions in 17 countries throughout 42 ESP oil fields over the past 25 years. From this valuable information collected, we engineered VSD and filter solutions, performing comparison studies with competitors in the ESP industry.
SCADA surveys
Valuable data recorded
We have performed SCADA surveys in 21 countries over the past 25 years. From this valuable information collected, we engineer a SCADA system that will cover all aspects. No matter how good of controller you have, the most important thing is how fast can the data be received by those key officials of the Oil company.
DOS Products and Services locations
DOS Canada Inc originated from Edmonton, Alberta, Canada. Alberta is Canada's strongest Province for Oil and Gas production, with innovative engineering, leading the industry with advanced globally renown products and services. The Middle East is proudly DOS's largest customer base. We started in Yemen and continued on to Syria, Saudi Arabia and so on in the Middle East. The driving force behind our organization is the sincere team commitment to our customers and our focus on exceeding customers' expectations, delivering highest of quality equipment and service whilst meeting budget and delivery schedule requirements. Today DOS has products and services in 43 countries and we continue to grow with our good reputation as an advanced, innovative, flexible, independent Electrical Power Solutions (EPS) and Electrical Submersible Pump (ESP) provider. We thank our customers for the many years of honored business.
Global DOS Locations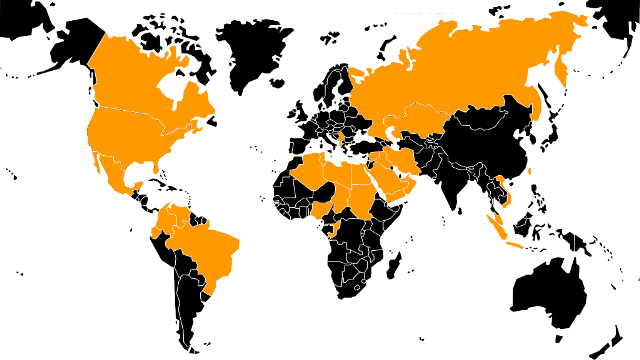 DOS Manufacturing Skills
ordinary to ex·traor·di·nar·y
DOS Canada is the world's leading manufacturer of ESP control systems. Our products are the heart of modern energy efficient, optimized motor drives, harmonic mitigation and industrial automation. DOS systems save the customer on operating cost, thus DOS products pay for themselves faster and in turn reduce the global energy demands and emissions.
We have performed projects in 43 countries, specifically with Oil Companies and Pump Companies.
Our DOS solutions include engineered designs, manufacturing, testing, support and training of ESP control systems. As our customers thank us for the quality products and services, we provide, we too thank the customer for the valuable experience of working with them in their oil field. ESP oil field experience that we have utilized for today's designs and to assist with fast track solutions for our valuable customers.
Customer specifications are thoroughly examined and tested by our DOS engineering team prior to submission for our DOS technical and commercial designs. DOS holds many designs which comply and exceed specifications such as PDO Oman, Saudi Aramco, Arabian Gulf Oil, Waha Oil Company Libya, GNPOC, Sudan, ...
DOS designs are both similar to our competitions, yet different in a way that will complete your well site. We only supply high quality with conscious effort to be competitive against others. Canada export has increased again due to our lower dollar compared to the US dollar.
Proven Results
100% customer satisfaction
PROGRESSBAR 1

Customer Specification Analysis

PROGRESSBAR 2

PROGRESSBAR 3

PROGRESSBAR 4

PROGRESSBAR 5

PROGRESSBAR 6

PROGRESSBAR 7

Top

S